A combination of high density memory foam and high density polyurethane foam for optimum balance of comfort and support
Premium quality VIROCLEAN covers
Easy zippered removable covers
8-inch thickness
Export quality and 10-year warranty*
100 days free trial* and free delivery for Peninsula Malaysia
Delivered compressed in a box for easy moving and setup
*FREE Tencel Mattress Protector.
*FREE Supreme Classi Pillow (1pc for Single, Super Single; 2pcs for Queen, King)
A mattress that adapts to you.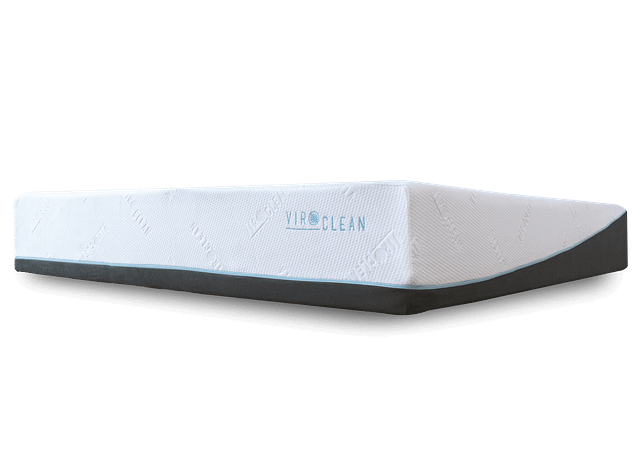 The right firmness or softness
Good for the back and spine
Durable and value for money
Are you looking for the best mattress in Malaysia? Perhaps you are just looking for the right mattress for you because sleep hasn't been so good lately, or because you have back pain. 
We too, care about the same qualities in a mattress as you would. Even if every person sleeps differently, a truly good mattress is one that adapts well to the sleeper, instead of the other way round.
If you ever felt uncomfortable in the spine or back when lying on a mattress, or even waking up with back pain, the problem is almost always improper alignment. Memory foam will help align the spine and body for a comfortable sleeping posture as it conforms perfectly to each person's body, so a good memory foam mattress is the best mattress for back pain.
Best mattress for back pain
We use only premium quality foam which not only supports the body well but is also durable against wear. The high density foam mattress evenly distributes the body weight and this relieves the pressure points in our bodies for a better blood circulation and deeper sleep. It's time to say goodbye to joint pain and back pain.
Upgraded Viroclean Covers
For the mattress ticking, we have upgraded to the hygienic and self-sanitising Viroclean fabric. It is a high quality and soft knitted fabric treated with an antimicrobial and antiviral finish that makes it a great choice for us these days. 
Eliminating Viruses Quickly
97.84% of viral activity is gone in 4 hours
Eliminating Other Microorganisms
Keeps bacteria, mold and dust mites at bay and preventing skin allergies and acne
Safe and Skin-Friendly
Soft, breathable, and Oekotex compliant
Environmentally Friendly
Non-metal containing, non-leaching, sustainable, recyclable, and does not use silver technology
Self-Sanitising
Prevents odours and requires less frequent washings
Washable and Replaceable
Zippered, removable cover makes it easier for all
A Balance of Comfort and Support

When buying a memory foam mattress, layered foam is the best choice to balance comfort and support. Contrary to popular opinion, a firm or hard mattress is not necessarily a good one. 
Whether you are a back sleeper, side sleeper or stomach sleeper, the memory foam cleverly moulds around your curves and the base provides the much needed support to avoid back pain.
Viroclean Mattress 8″ (20cm)
7.5 cm (3") high density memory foam + 12.5 cm (5") high resilience polyurethane foam
Viroclean Mattress 10″ (25cm)
7.5 cm (3") high density memory foam + 17.8 cm (7") high resilience polyurethane foam
To become one of the top mattress brands in Malaysia, it is our commitment to care for your long term health and safety too.
In our own manufacturing facilities, we make sure that the foam we create for our mattresses are safe and non-toxic, and you didn't hear that from us, but from TÜV SÜD, the trusted authority on inspection, testing and certification.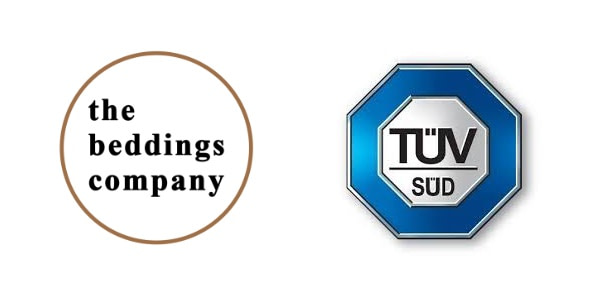 The mattress is compressed and rolled up in a box, so it is simply like your postman delivering you a bigger parcel. This saves so much cost and we are all for passing the savings to you, which is why we are able to offer export quality mattresses at the cheapest price. Although it is simple enough to set up yourself, we provide setup services for Klang Valley customers.
We have been an exporter of bedding products since 2005, and the Viroclean mattress conforms to the European standard of quality. Since it is a big purchase, we want you to truly feel the quality and comfort of the mattress before committing to it. Try the mattress for as long as 100 days, in your own home, and for any reason at all that you don't like it, please give us a call. We will take it back and refund you in full*.