The Cooling Combination Pillow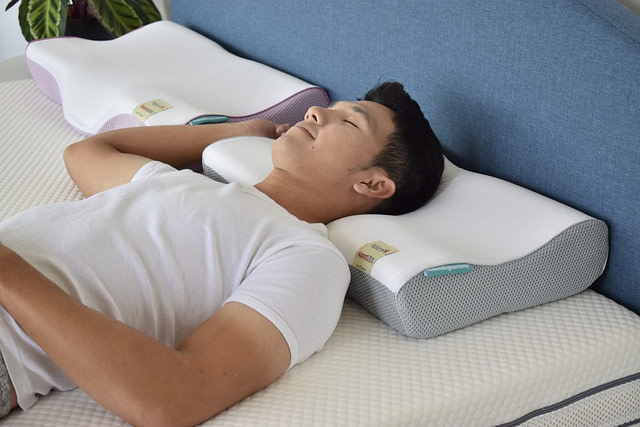 There are pillows that suit the back sleepers, and there are pillows that suit the side sleepers. But what if you sometimes sleep on your back, and sometimes sleep on your side?

We wanted to make a pillow that suits combination sleepers, so this is it. The Sportline Pillow is specially contoured on one side for the back sleeper, and just the right height on the other side for the side sleeper.
DESIGNED FOR ACTIVE PEOPLE
The top of the pillow is covered in Outlast fabric, a patented technology that regulates humidity. The fabric responds to each sleeper's body heat and stores or releases it at the right time to remain at optimum temperature all the time. This means when your body is just starting to sweat, it will adjust to prevent you from sweating further; and when your body is cooling down, it releases the stored heat to prevent you from chilling.
Sink softly into our cloud-like memory foam. Made with the same high density memory foam as our mattresses, the Sportline pillow will provide the right support for years to come. Our memory foam is formulated to last longer than most, and even machine-tested to be sure.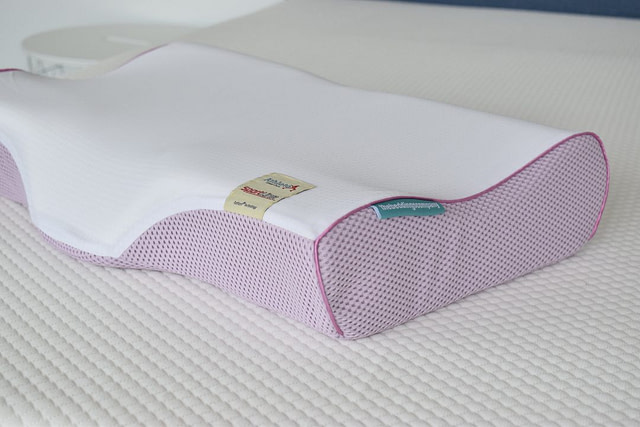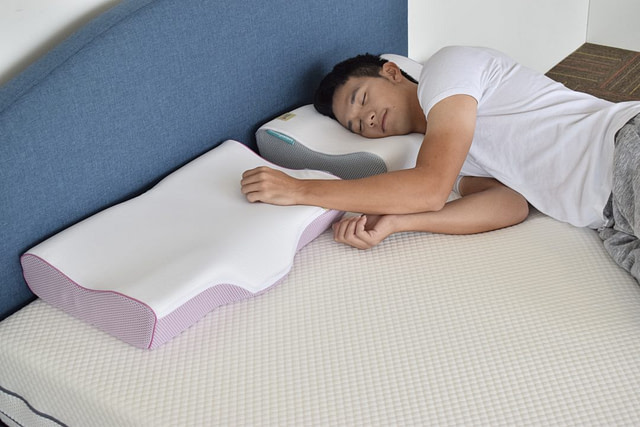 The cover of the pillow is removable for washing. Even if you machine wash up to 50 times, the Outlast technology will retain over 90% of its function.
The Sportline pillow comes in grey and sakura colours, perfect for a couple.
Buy the Sportline Pillow with confidence