The only pillow you need.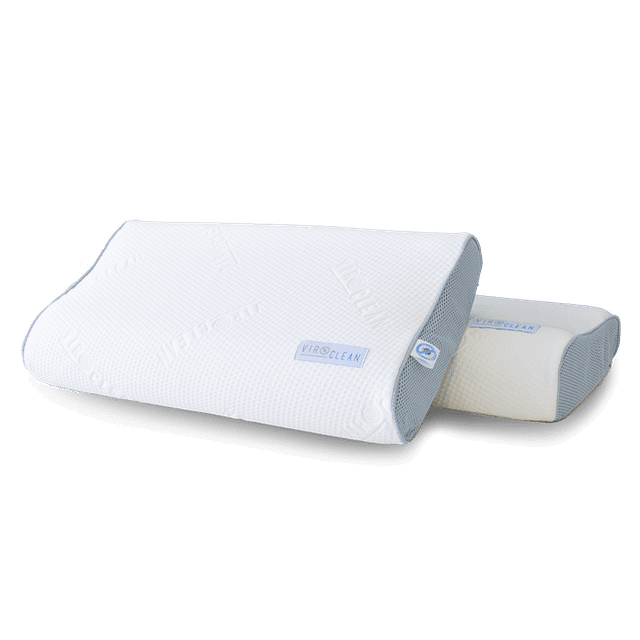 Comfortable Head and Neck Support
The right firmness or softness
Two Pillow Heights to Choose from
Hygienic, Antiviral Cover
We've all been through it – buying pillow after pillow, looking for the perfect pillow that is not too hard or too soft, just so we can wake up not feeling like a zombie with a severed neck. Getting a good pillow is important, because neck pain is the thing we least need in our busy lives. Thus we bring you the ViroClean Contour Pillow.
Comfortable Head and Neck Support
High density memory foam cradles the head perfectly with support for the neck, bringing you restful sleep every night. It is the very same premium memory foam used for our ViroClean Mattress and Mighty Protect Topper.
Different heights on each side of the pillow makes it flexible for you to choose based on sleeping position. Sleep on the taller height if sleeping on your side, and sleep on the lower height if sleeping on your back.
The ViroClean Contour memory foam pillow is ergonomically designed to contour along the curve of your neck and head, with a new, upgraded Viroclean cover that is fully removable. 
Our export-quality high density memory foam provides just the right support and firmness, and is certified to be toxic-free.
Eliminating Viruses Quickly
97.84% of viral activity is gone in 4 hours
Eliminating Other Microorganisms
Keeps bacteria, mold and dust mites at bay and preventing skin allergies and acne
Safe and Skin-Friendly
Soft, breathable, and Oekotex compliant
Environmentally Friendly
Non-metal containing, non-leaching, sustainable, recyclable, and does not use silver technology
Self-Sanitising
Prevents odours and requires less frequent washings
Washable and Replaceable
Zippered, removable cover makes it easier for all