Combo Pillow
Comfort and Support in One Stacked Pillow
Love to stack pillows? No need for runaway pillows in the middle of the night with this one!
We all love the fluffiness of a classic pillow, but we certainly love the cradling support of memory foam too. Why not have them both in a single pillow – the Combo pillow.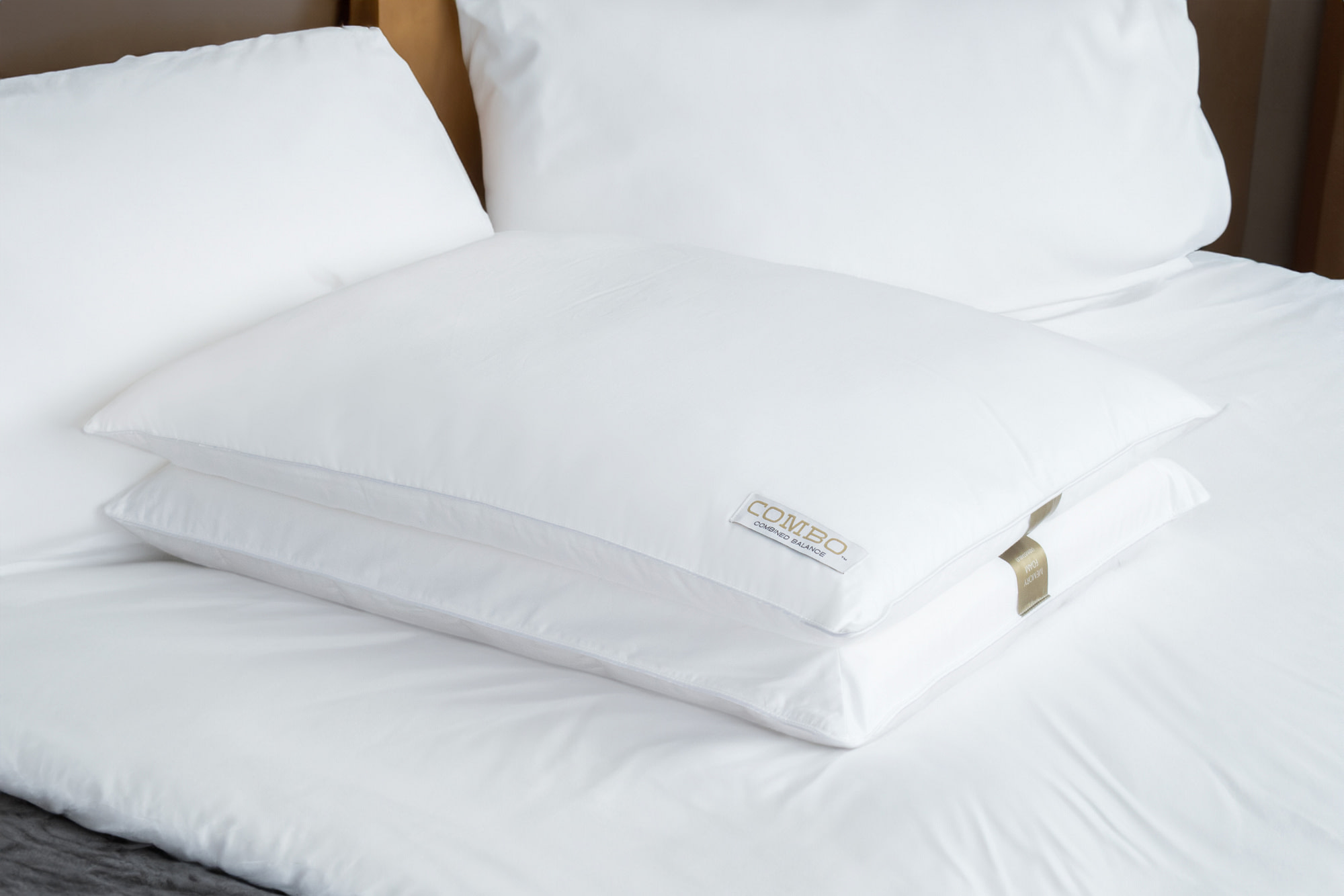 Plushy Top for Exceptional Comfort
A tall and plush pillow at 18cm, the Combo pillow is a combination of a super soft microfibre pillow on top and a memory foam pillow below. Unlike classic pillows with only fibre, the pillow won't feel flattened out.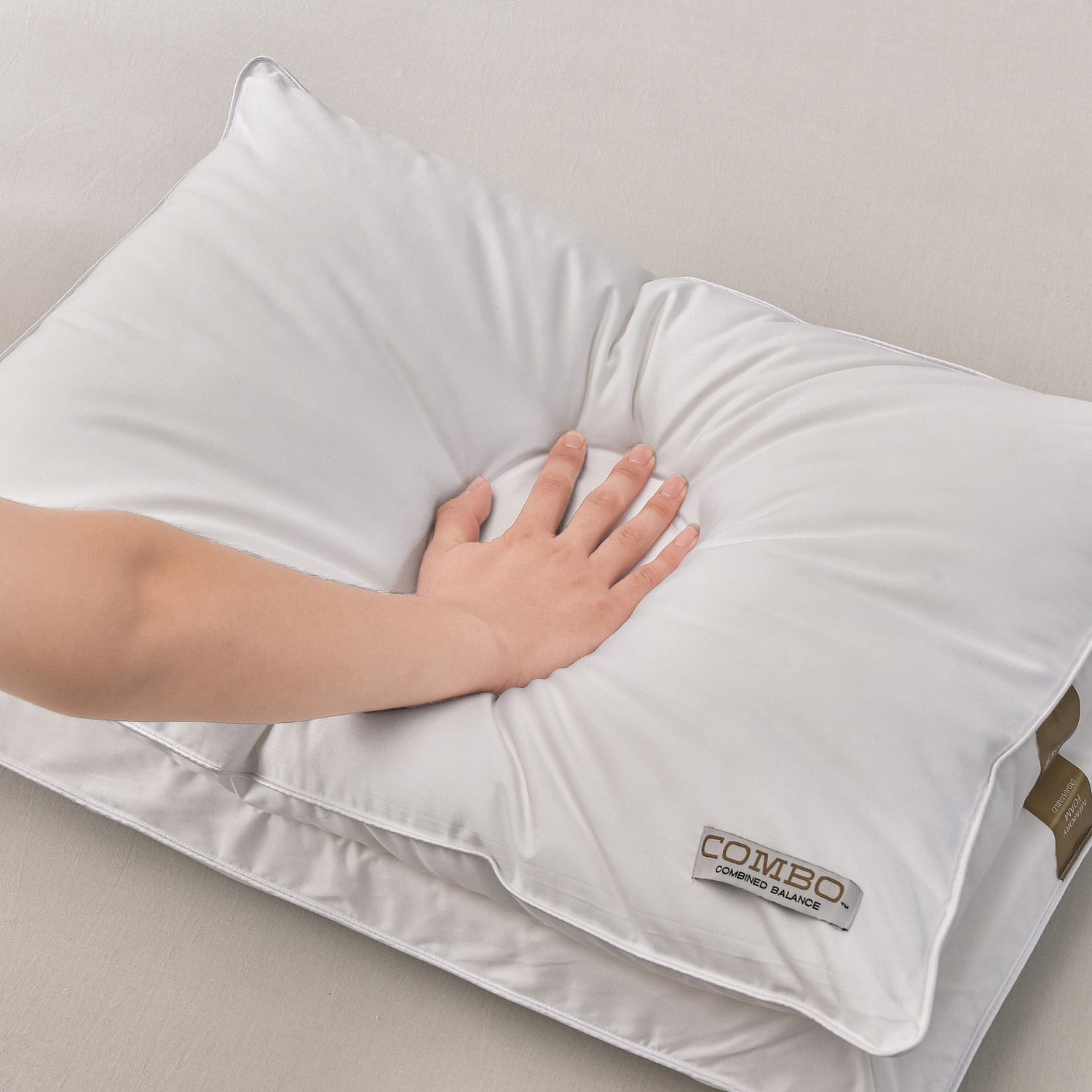 Stable and Stays in Place
Feel the luxurious softness of the top layer as our signature high density memory foam provides the support for your head and neck. A separate layer of memory foam can be removed for height adjustment.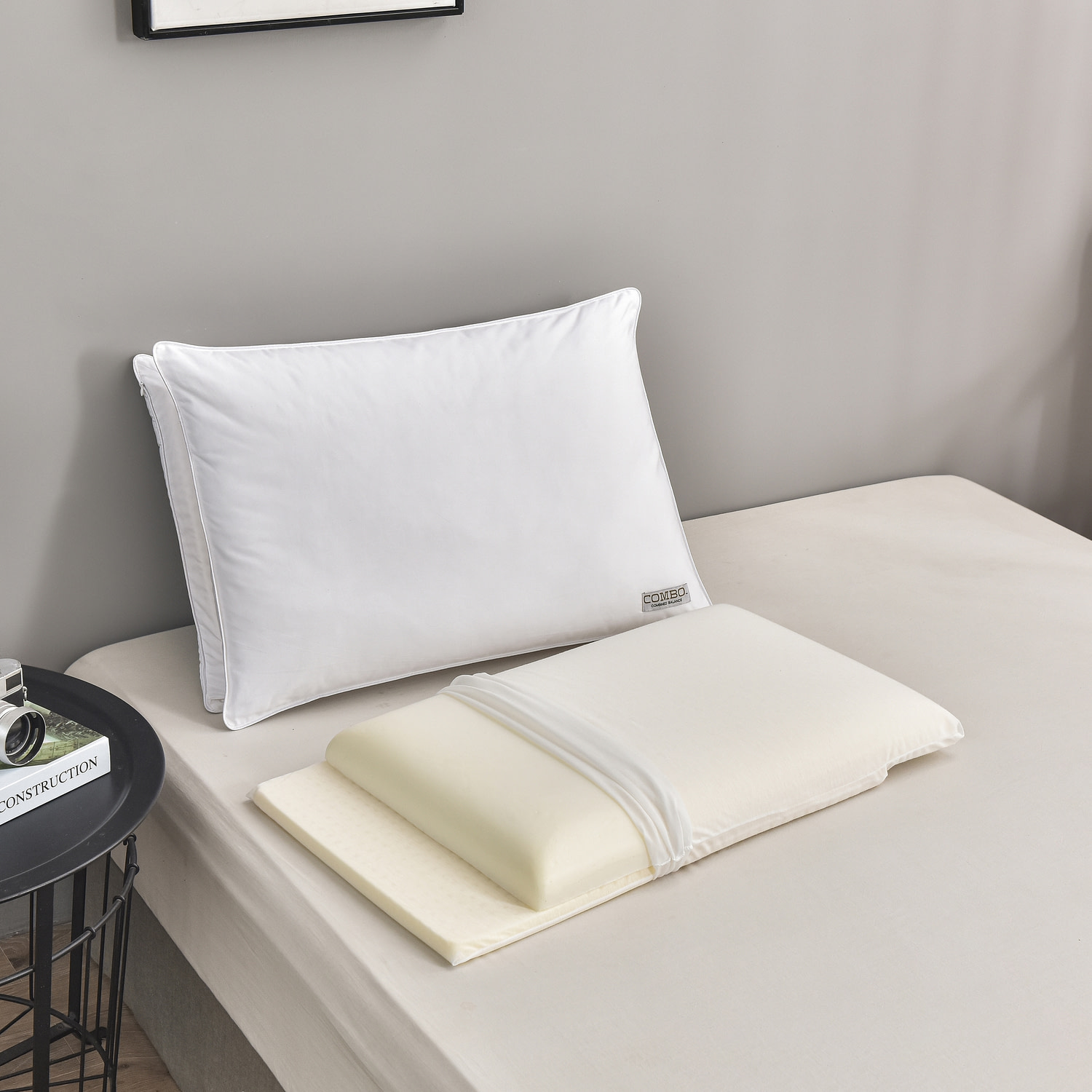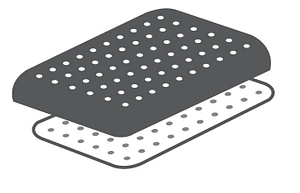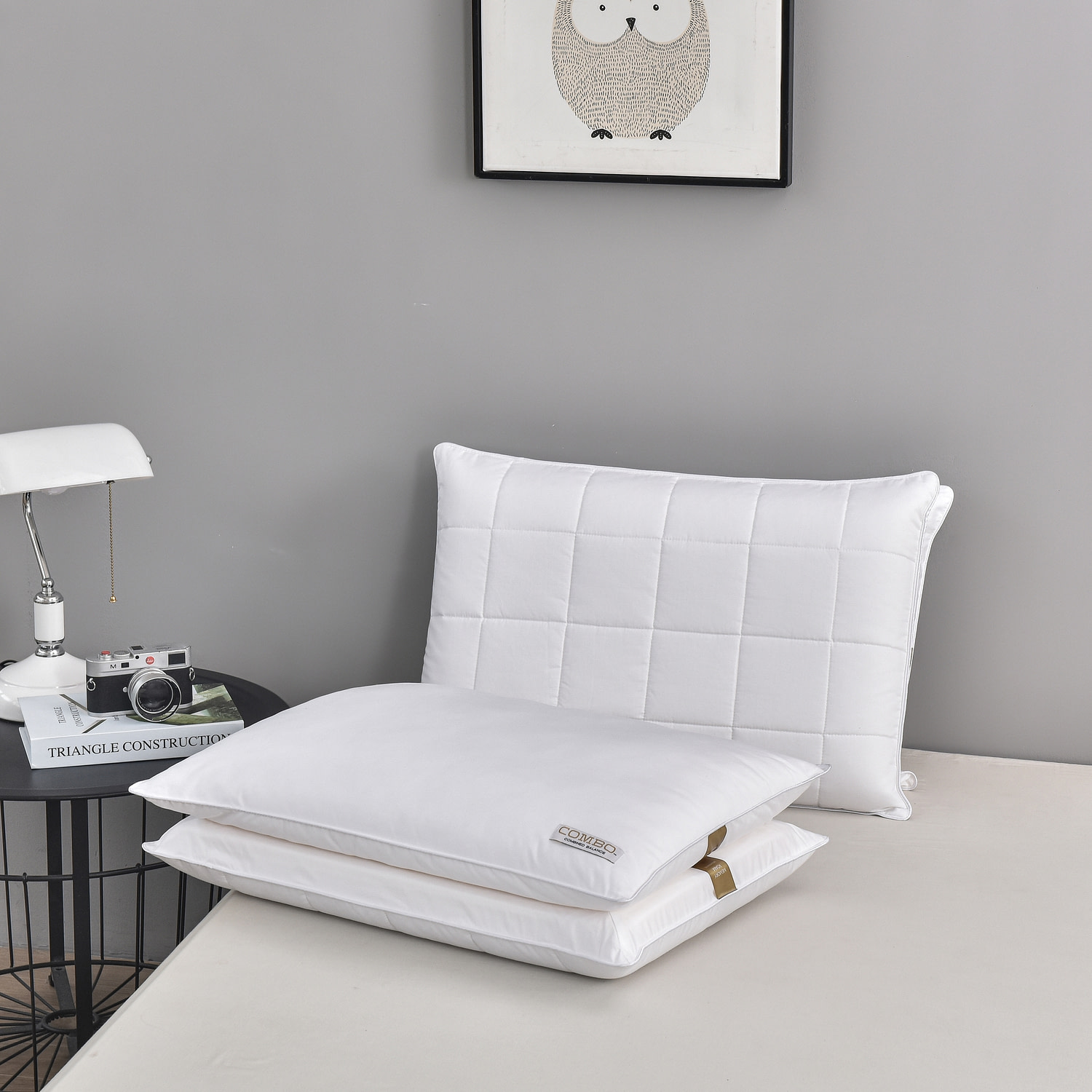 High Quality Materials
The Combo pillow is a part of our Hotel Collection bedding, made of such quality that transforms your sleep experience to be comparable with top suites at 5-star hotels.