There are some days when you just want to sink your head into a cloud of softness and fall asleep, and there are some other days when a little massaging around the head won't go amiss. The Shiatsu pillow gives you the best of both worlds with an easy flip.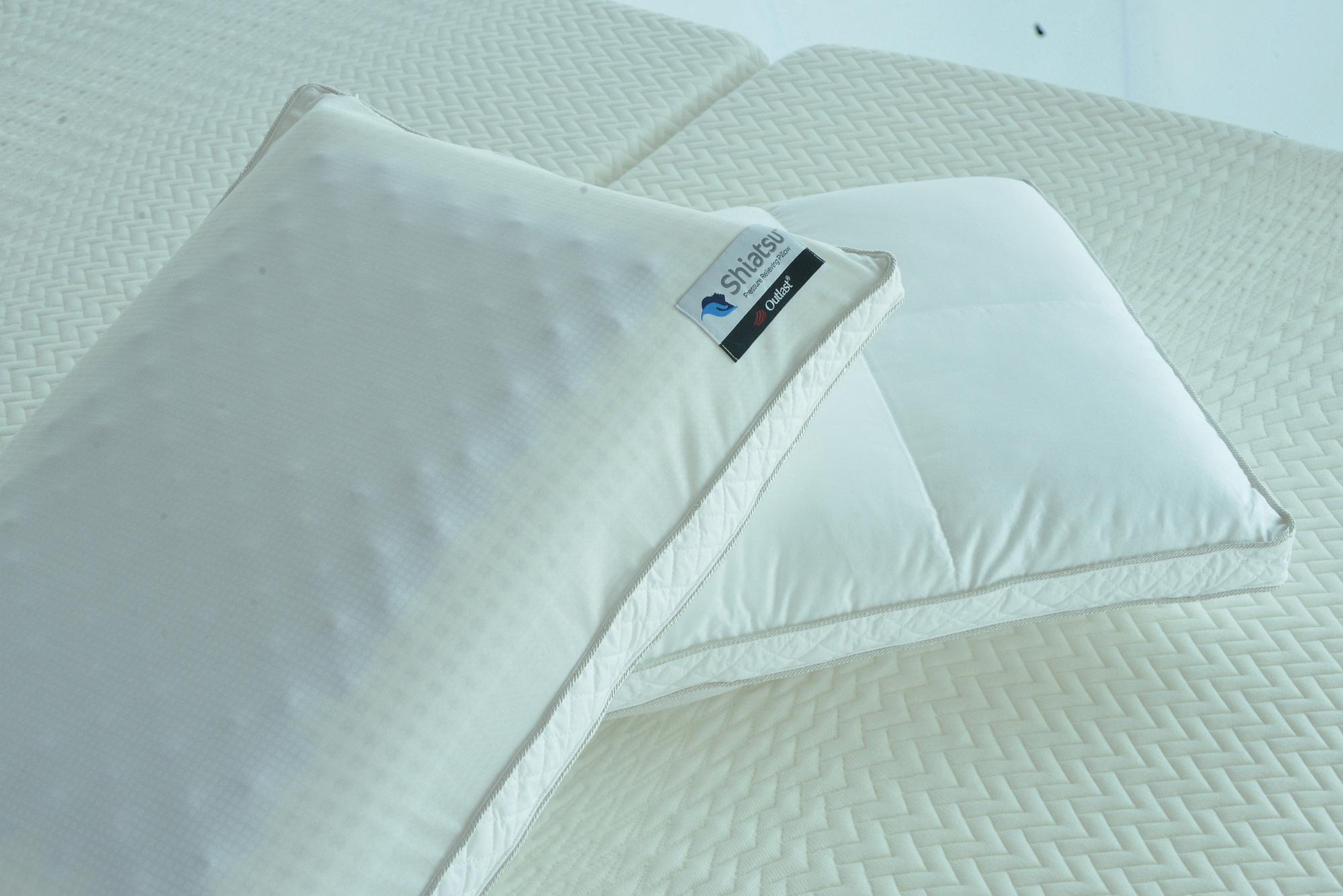 Made with two layers of high density memory foam, the Shiatsu pillow has a bumpy surface of 100 density foam to help relieve the built-up tension in the head muscles. Not only will you feel more relaxed and ready to sleep, the improved blood circulation helps you sleep better, wake up fresher, and is generally good for your scalp and hair!
We made the pillow in separate layers of memory foam so that you can remove one for height adjustment if needed.
On the other side of the pillow, a quilted layer of super soft microfibre gives a classic plush feel. If you sleep on this side, the layers of memory foam beneath will provide the necessary head and neck support.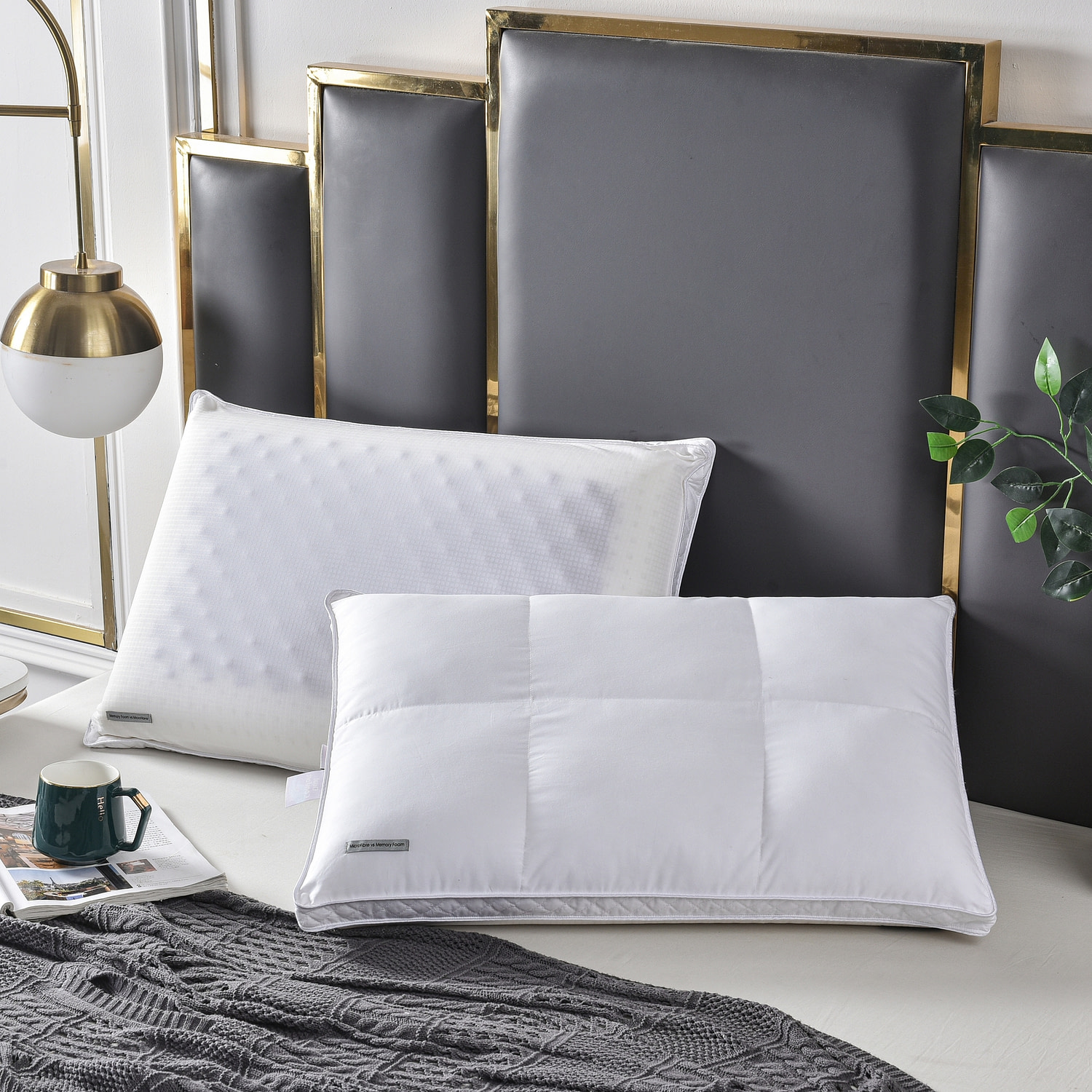 The Shiatsu pillow has an Outlast® fabric cover that is temperature regulating and keeps you comfortable while you sleep. For those of us who are very sensitive to heat or cold, this technology is the breakthrough to help us fall asleep faster and sleep well throughout the night.