Having a pair of these plush and huggable pillows is a must even if you're not sleeping on them! A classic shape with high quality materials, the Hotel Royal pillow is made to emulate the comfort of a 5-star hotel stay.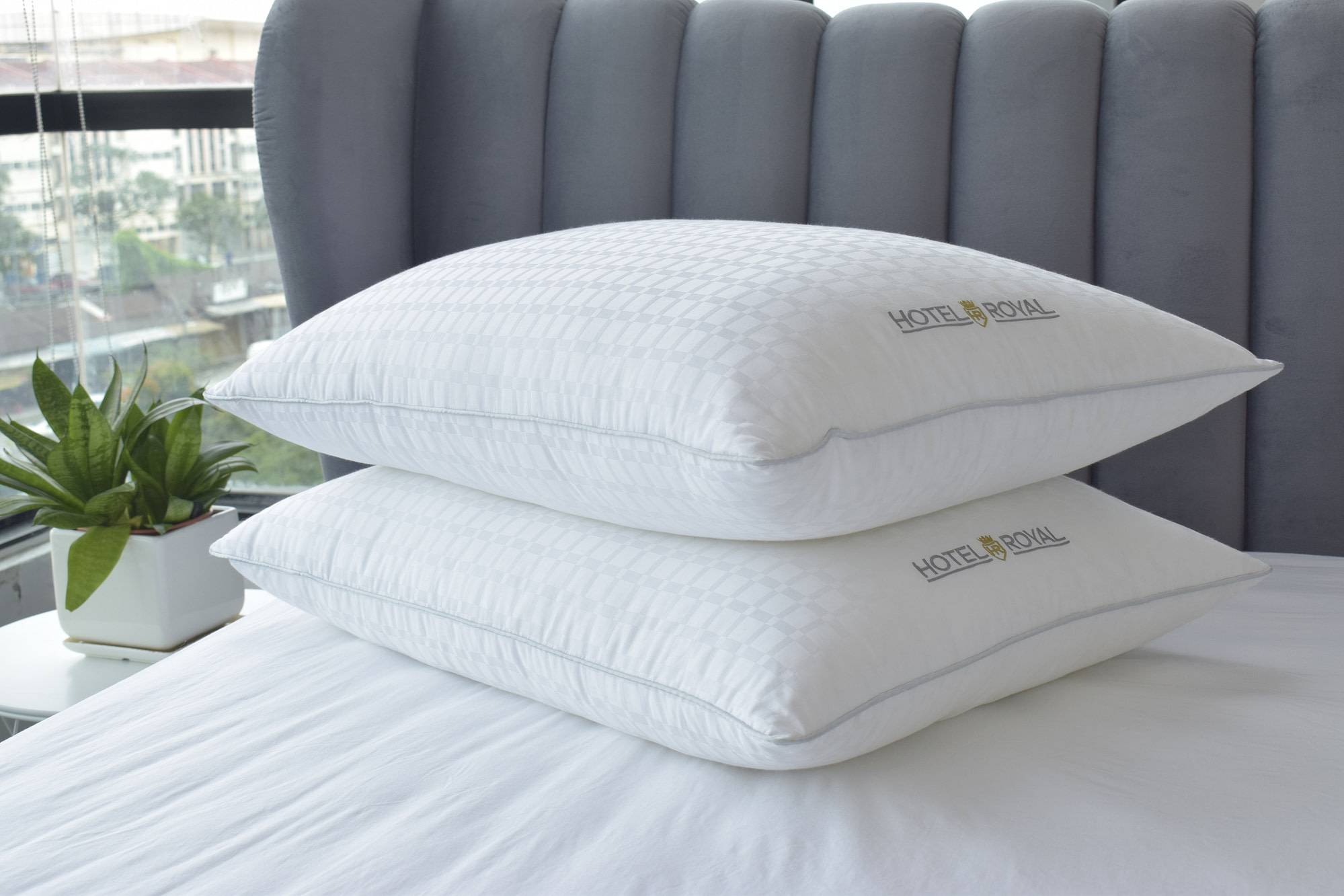 The Hotel Royal pillow is made with a cover of natural bamboo cotton and filled with premium down, feathers and microfibre in three separate chambers. The microfibre-filled outer chambers keep the down and feathers within the pillow and add a softer, cloud-like feel to the pillow.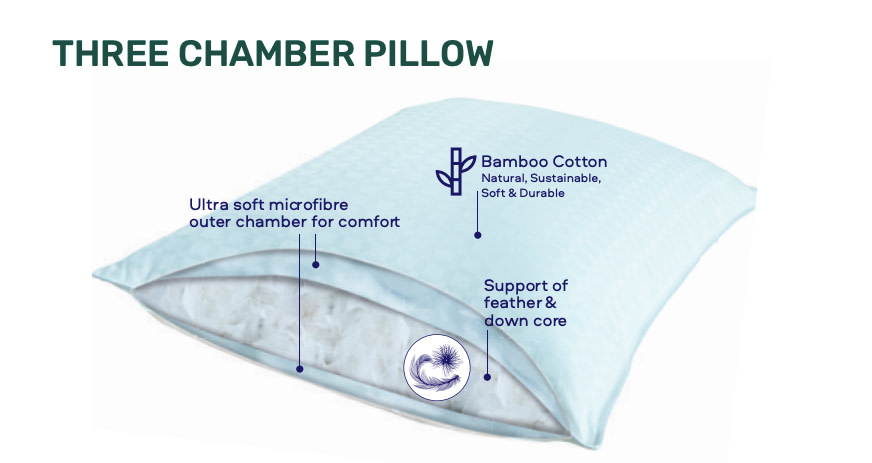 These pillows are from our Hotel Collection. They are made not only to impress functionally but also visually. Dress these plump and tall pillows up in your best pillowcases to showcase your bedroom. They look good on any bed!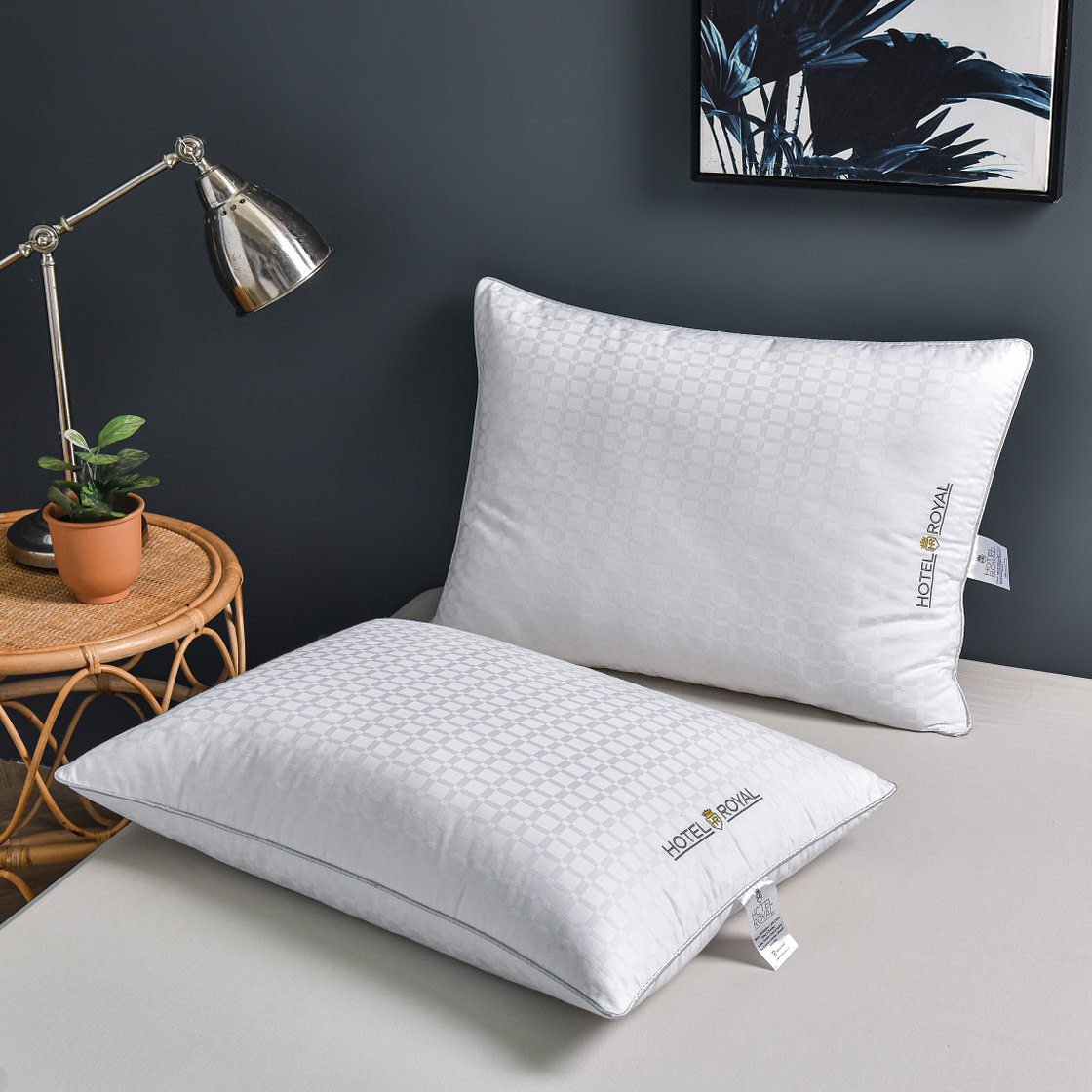 The Hotel Royal pillows come in a pack of 2 and 12-month warranty.