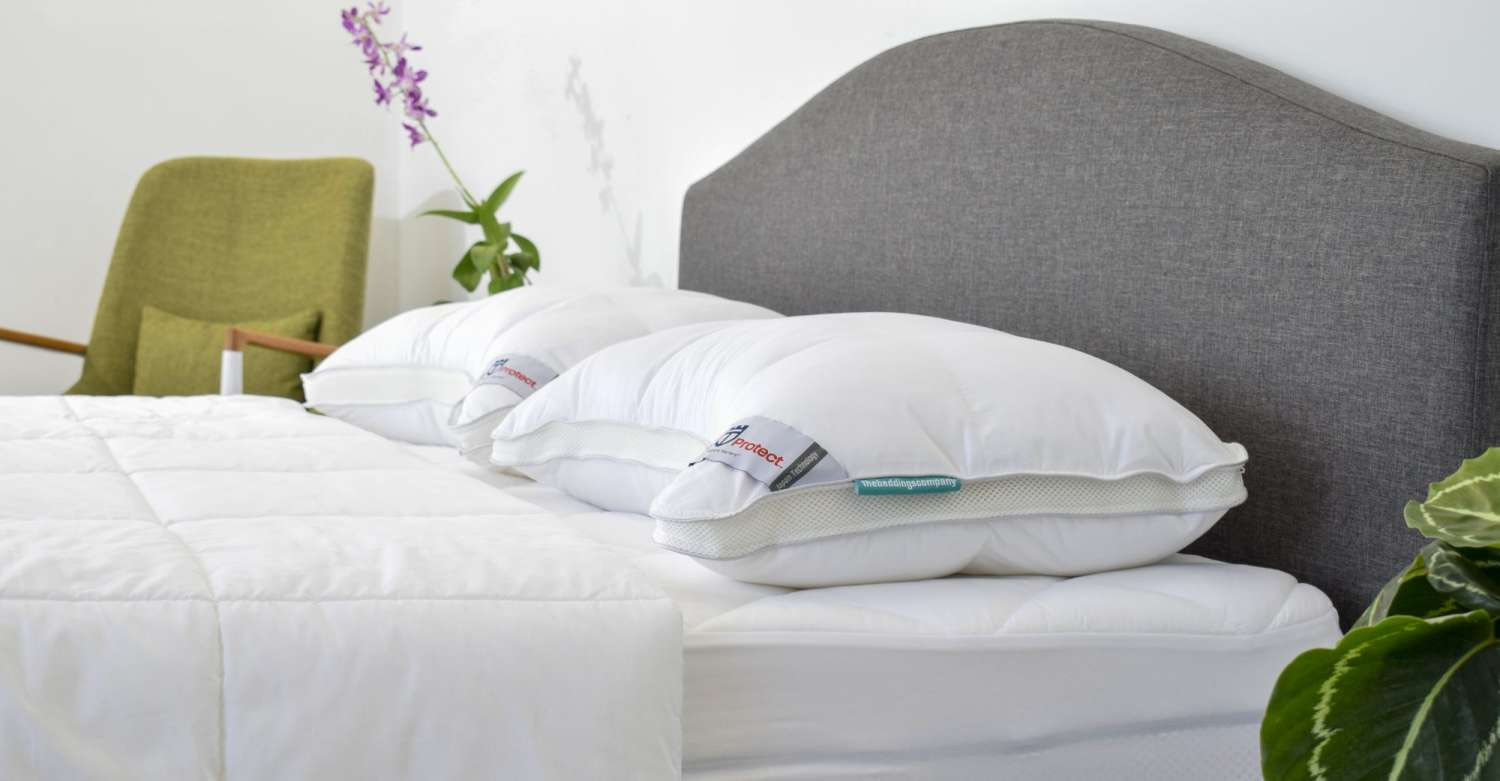 Best Pillow for Side Sleepers
As most pillows in the market are only 10 to 12 cm high, we greatly recommend this pillow if you are looking for a side sleeper pillow that is high enough to support broad shoulders.The unique shape of this custom height pillow is perfect for supporting the neck and shoulders of the side sleeper and gives more comfort than traditional shapes.
Adjustable Pillow

Anyone who has changed all too many pillows to find the right height will love this adjustable height pillow. The Mighty Protect Adjustable pillow is a fibre-filled pillow with three layers of memory foam inserts that can be removed to customise the height.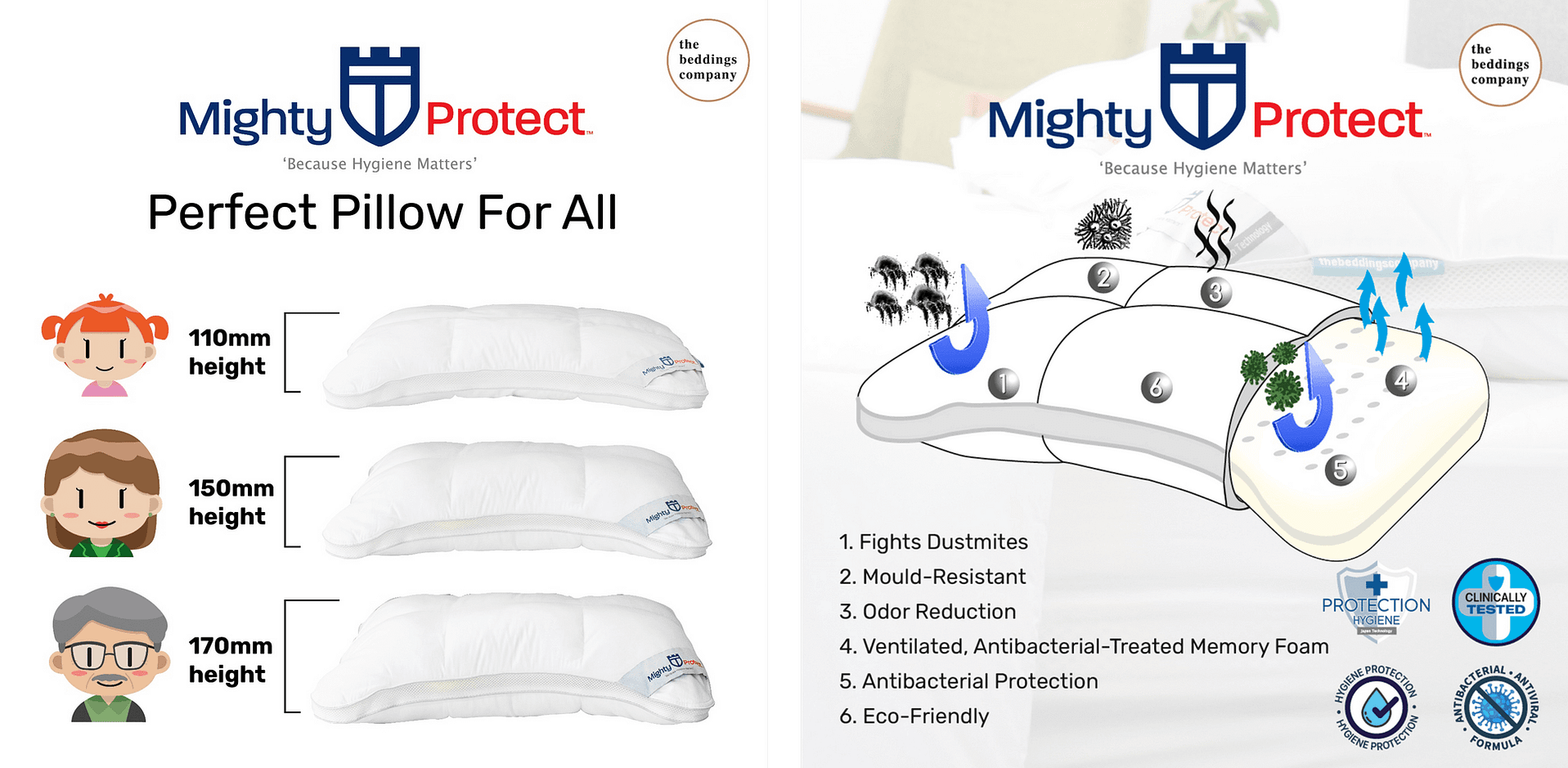 Wide Shoulders
Does dad like tall pillows? We find that the elderly often like to stack pillows, so this lofty pillow is sure to please. At a whopping 17 cm maximum height, the Mighty Protect Adjustable pillow is also perfect for someone of a larger build.
If that is too high, simply take out the memory foam layers from the zippered cover. Removing the center layer makes it 15 cm high, just right for the adult side sleeper.
Removing one more layer makes it 11 cm high, a good height for children between 7 to 12 years old and also back sleepers.
We care about your comfort
Quilted + cushy cover + air flow + 3D design
The soft, cushy cover is quilted to keep the fibres in place. It is designed with a 3D spacer around the pillow for the best air ventilation.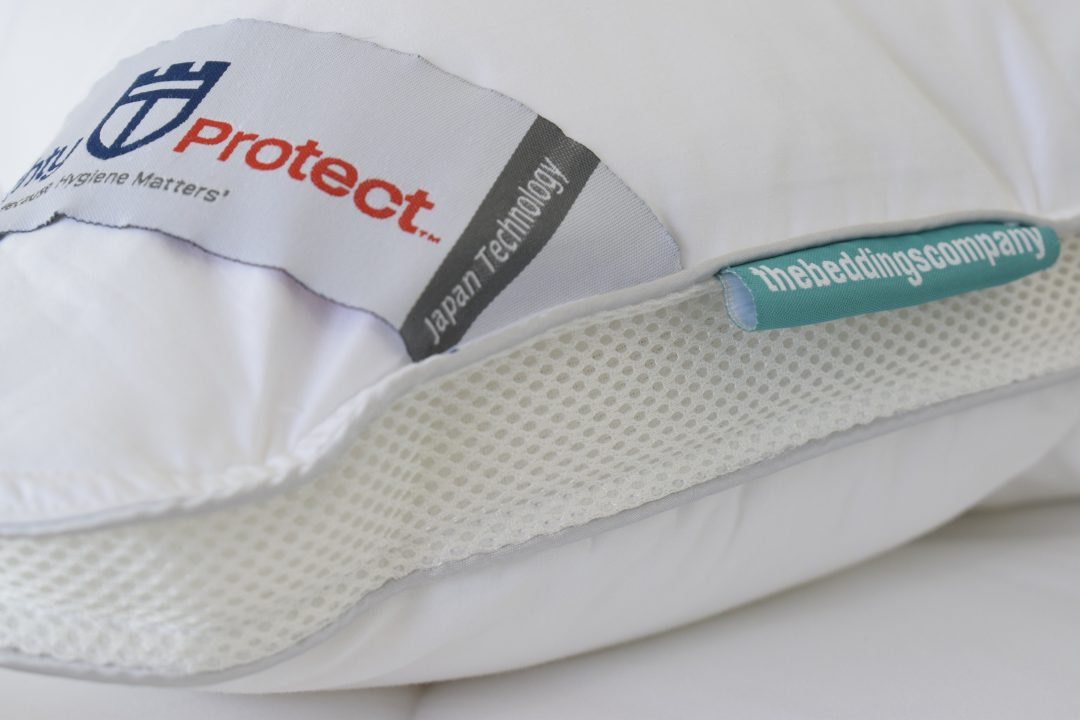 The memory foam layers are also designed with rows of holes for air flow, so you don't have to worry about the pillow growing warm.